Have Questions? Contact Us!
Find out the answers to your questions by contacting us. We look forward to hearing from you!
---
Plan A Perfect Party With A Barbie Tea Set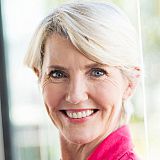 Posted By Lila H.
---
Planning your child's birthday party can be lots of fun and seeing the joy on your child's face during the party itself is the best of all rewards. To make sure that the party is successful and memorable, you often have to plan the party that you wish you had when you were young. And if you are planning this birthday party for a little girl then perhaps it is best to plan a party that features the doll of every girl's dreams - Barbie! A Barbie tea party with a real Barbie tea set may just be the perfect birthday party that you are looking for.

Barbie-themed parties are actually quite common, but you can make your child's party more unique by setting up more than just a birthday party. Barbie is known for her different outfits and hairstyles, so you could perhaps set up an afternoon tea party with a Barbie fashion show. This is sure to be a hit since children naturally love to dress up. You could even ask your child's guests to bring their favorite Barbie and dress exactly like the doll. Little boys can come dressed as Ken, of course.

You could arrange the event such that the tea party comes first. Play some music in the background while the children sit around the tables having tea. Your child could serve her guests using her Barbie tea set, or you could do the honors, especially if a porcelain set is being used. You may also serve lemonade instead of tea, since only a few children can actually appreciate tea. Along with the drinks, you can serve scones, cakes, or cookies. Of course, you will have to check with the other parents to see if any of the children require a special diet.

The Barbie fashion show will be the party's highlight. You could ask the children's parents to participate by reading off a description of their outfit as they walk down the ramp. To add to the fun, you could even give out a few awards such as Best-Dressed, Best in Modeling, or Crowd Favorite. At the end of the fashion show, you could have your child deliver a little speech to thank her friends for participating in her birthday bash.

There are lots of other Barbie themes for you to choose from. Barbie has been featured in several animated movies such as Barbie in Rapunzel, Swan Lake, and Barbie in Fairytopia. You may want to plan a party that centers on one of these stories and have your child's guests dress up as supporting characters.

You will have to make sure that the table decor and accessories for your child's Barbie tea party goes with the central theme. More importantly, your entire party ensemble from the napkins to the centrepieces must blend well with the Barbie tea set that will be used. It surely takes a considerable amount of planning and organization to set up the perfect Barbie party for your little girl, but the wonder on her face and the enjoyment she will experience is definitely well worth it.