Have Questions? Contact Us!
Find out the answers to your questions by contacting us. We look forward to hearing from you!
---
How To Clean A Porcelain Baby Doll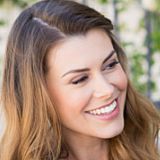 Posted By Leslie W.
---
Almost every little girl in the world loves playing with dolls. Baby dolls are especially popular because it allows them to indulge in a bit of role-playing as the doll's parent. These dolls get so much attention from their owners that they tend to get dirty very quickly. While plastic and cloth dolls are easy enough to clean, a porcelain baby doll is a totally different matter. It requires special care to make sure that no damage is caused by cleaning it. Even if your doll is only partly porcelain, you will still have to clean the porcelain parts carefully.

Start by carefully removing all of your doll's clothes. Be sure to follow the manufacturer's instructions for washing these clothes. If washing instructions aren't available, then you can follow these general directions. All washable fabrics may be hand-washed with a mild dish-washing liquid, a gentle detergent, or baby shampoo. If you need to wash several garments at once, you may put them inside a mesh bag that is normally intended for washing pantyhose or in a pillow protector that can be zipped closed. You may then wash the clothes in the washing machine using the gentlest cycle.

If your doll's clothes have beads, bows, or sequins attached, you may need to snip them off and then re-attach them after the clothes have dried. Antique and vintage baby dolls are usually made solely for collection purposes and their clothes are usually made from very delicate fabrics. It is best to keep these dolls in a dust-proof case and avoid washing the clothes as much as possible. If you do need to wash them, you would do well to refer your doll and her clothes to a professional antique doll specialist.

Now, let's move on to cleaning the porcelain baby doll. Carefully remove the dust and loose dirt using a hair dryer or a clean, soft cotton cloth. When using a hair dryer, be sure to set it on cool before directing the air flow towards the doll. Check if your doll is painted on all of its body parts or if the facial features are the only ones that are painted. You also need to check if your doll has painted hair or a glued-on wig. If the hair is glued on then you have to be careful not to get the glue wet in the cleaning process.

Once all traces of dust are gone, dip a piece of clean cloth in water and then gently touch it to an inconspicuous part of the doll such as the back of the neck. Check if the water removes the paint on the doll or causes any other damage. If the water does no harm then you may continue wiping the doll's entire body. For very small spaces like the eyes, ears, and mouth, you may use a cotton swab. Make sure that the cloth and cotton swab are just wet enough to clean your doll, but not wet enough for the water to drip.

If water alone has not completely cleaned your doll, you may try using mild dish-washing liquid. Again, test it on a small inconspicuous part of your doll to ensure that it causes no damage. Use a circular motion in cleaning your doll and be sure to apply very light pressure only. Rinse away all traces of soap and make sure your porcelain baby doll dries completely before you dress it.