---
Brand Boo Students Isi Dawndancer Monster High Doll Review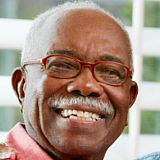 Posted By Melvin M.
---
Brand Boo Students Isi Dawndancer Monster High Doll Review! Isi Dawndancer is SO pretty, and I just love her makeup. Isi is definitely one of my new favorite ...
---
Join Our Community!
Like what you see? Get a FREE account and start posting, sharing, and discovering more!
Have Questions? Contact Us!
Find out the answers to your questions by contacting us. We look forward to hearing from you!